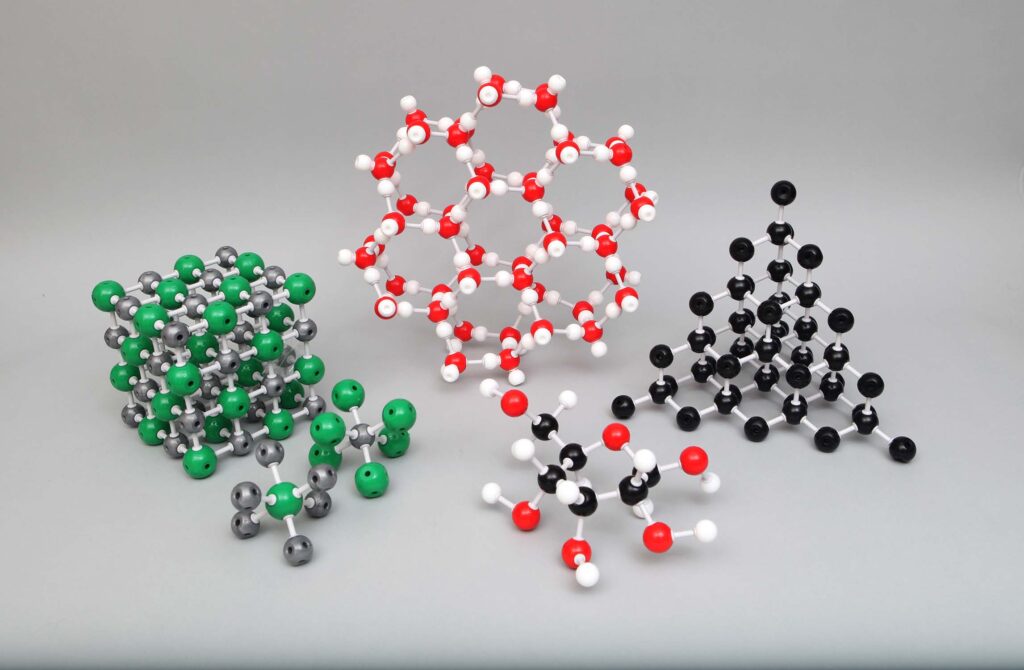 Ryler Enterprises molecular model kits were designed and tested in the classroom by working chemistry and biology teachers. For over 25 years we have been providing model kits and spare parts for visualizing and learning.
Why Use Molecular Models?
Hands on demonstration is essential to the study of chemical structures. Molecules are three-dimensional and information is lost when presented in a two-dimensional format. Two-dimensional representations cannot accurately represent the structure of molecules, particularly the angles at which the atoms bond. Additionally, some people find it difficult to rotate objects in their heads. 
Kits and classroom sets can be found on the Super Models page.
Contact us for more information or to place an order.